There's something about Oreos.
Kids and adults equally smile when getting handed one.
Those dark, not-too-sweet chocolate cookies sandwiching sweet vanilla cream.
And these cookies taste even better when made into ice cream. With sprinkles on top (if that's your thing).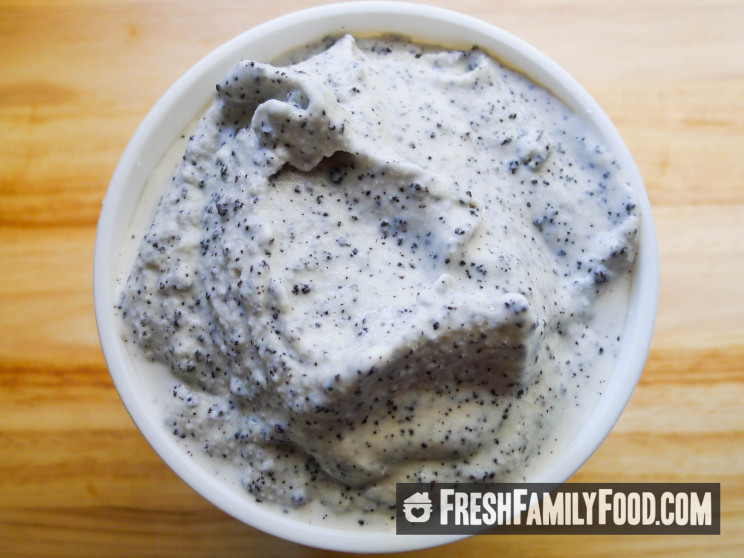 First, yes, this recipe does require an ice cream maker. Doesn't have to be anything fancy – but you will need to churn that cream to get it to the proper texture.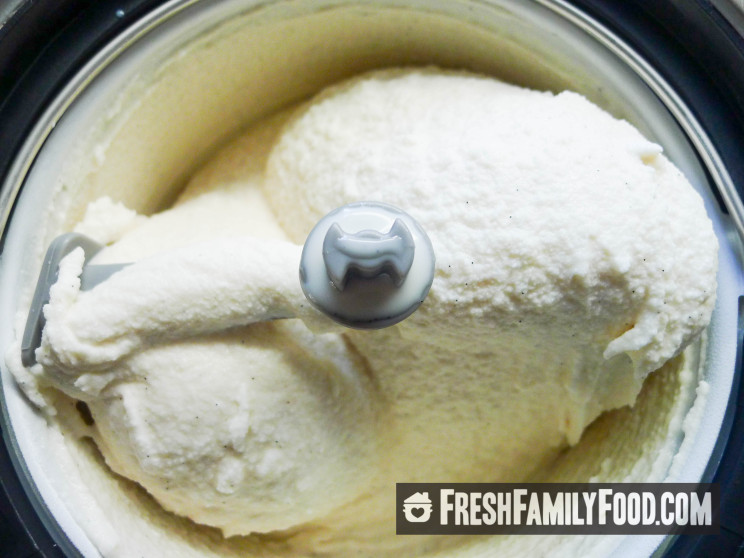 Go ahead and start the process by grinding down some Oreos. A small food processor or something similar will be best because you'll get really small crumbs.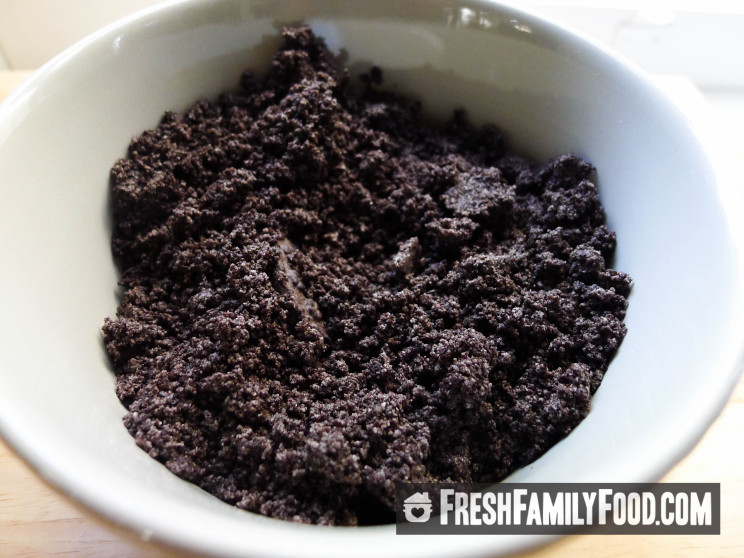 Then mix up your ice cream base. Milk, cream, sugar, salt and vanilla.
You can use 2% milk if you want to make it healthier. Or, just do as I do and enjoy a full-flavored, super-creamy *smaller* scoop of ice cream. I'd rather have the real deal than a big bowl of low-fat ice cream any day.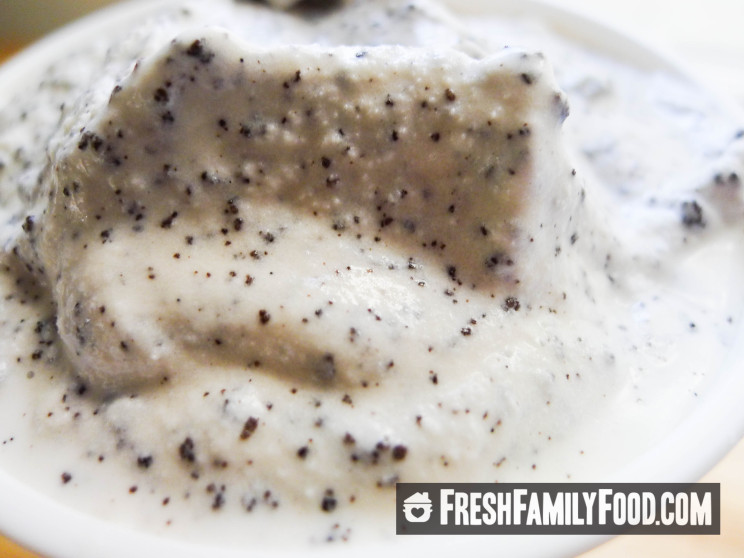 Now before you just put those ingredients into your maker you must meld it all together. Stir everything together over low heat. Once all the sugar is dissolved, after 5-10 minutes, place in a bowl covered with plastic wrap and refrigerate the mixture for two hours.
Churning your cream base depends on your machine, but mine takes 45 minutes (or if I want it really cold coming out of the machine, an hour).
Five minutes or so before your cream base is done in the machine, add the Oreo crumbs. If you want to really go for it, add 1 tsp of peppermint extract and a few drops of green food coloring to make Oreo-mint ice cream.
Freeze for at least a couple hours for it all to set up. Add some sprinkles and enjoy!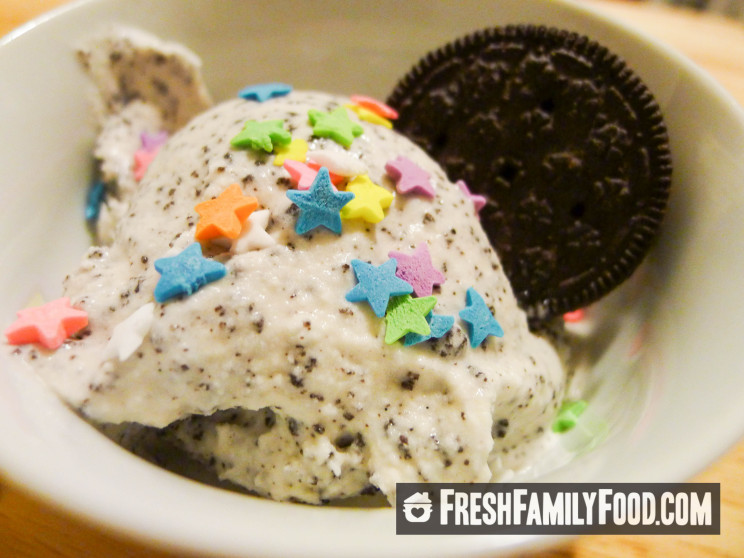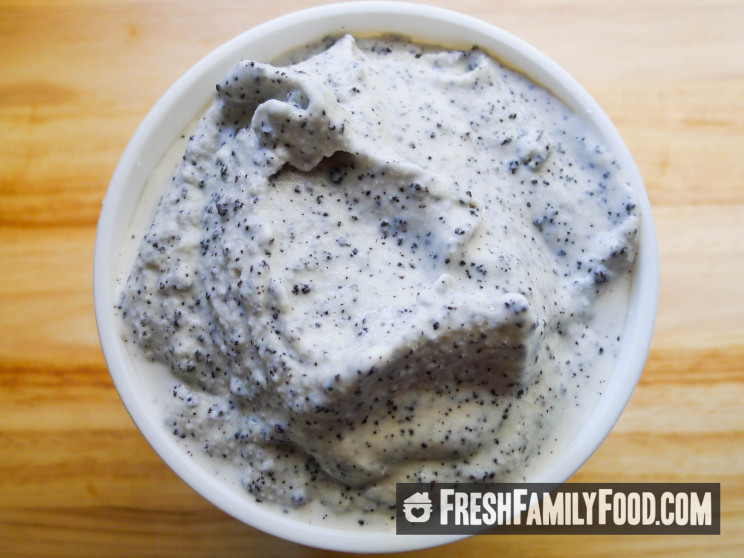 Oreo ice cream
2015-02-20 09:23:49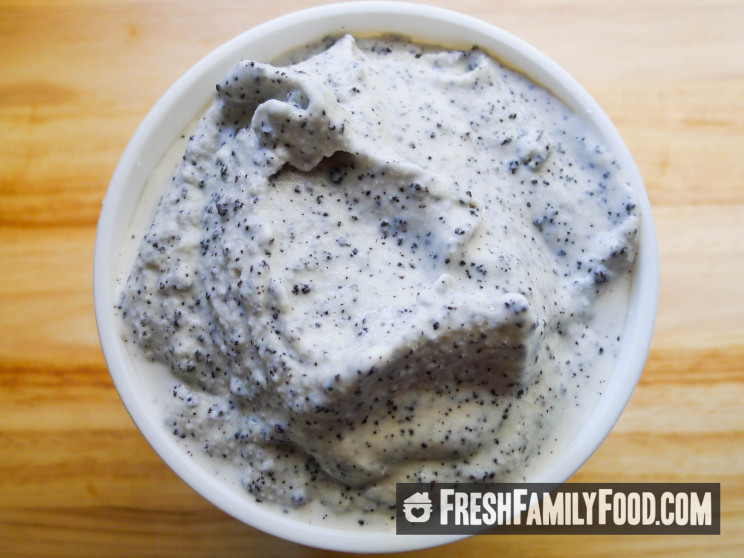 Nutrition Facts
Amount Per Serving
* Percent Daily Values are based on a 2,000 calorie diet. Your Daily Values may be higher or lower depending on your calorie needs.
Ingredients
2 cups cream
2 cups whole milk
1 cup sugar
1/4 tsp salt
1 tbsp vanilla
1 cup crushed Oreos
Instructions
Heat all ingredients in a saucepan over low heat for 5-10 minutes until combined.
Cover and refrigerate for 2 hours.
Whisk mixture together again before pouring into the ice cream maker. Make according to instructions for your ice cream maker.
Five minutes before the ice cream is ready, add in the crushed Oreos.
Notes
MAKE-IT-EASY OPTIONS
If you're short on time, instead of heating the ingredients just use a hand or stand mixer to blend everything until the sugar is dissolved.
Adapted from Cuisinart
Adapted from Cuisinart
Fresh Family Food http://freshfamilyfood.com/