Isn't tortilla soup one of the best things ever? Warm soup with what is practically nachos piled on top?
But us veggies get left out a little bit. Everywhere you look there's chicken tortilla soup. And the recipes just don't work in the taste or nutrient areas without the chicken. So I made my own.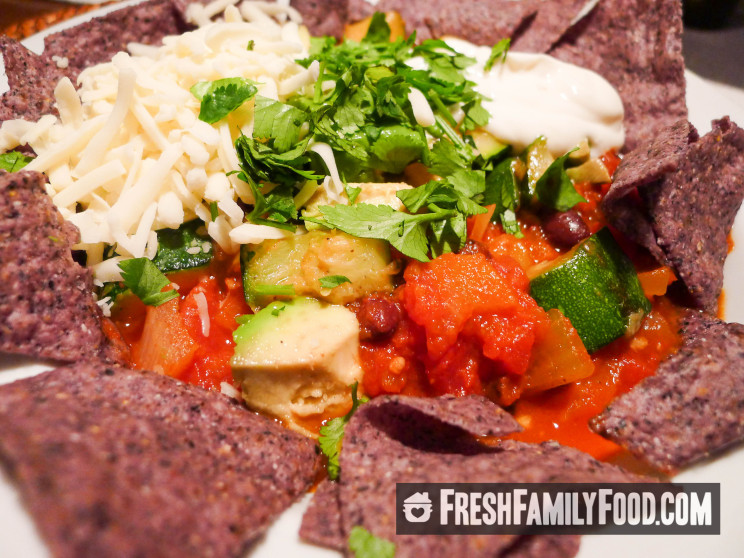 I've been experimenting over the years with trying to make a yummy tortilla soup. They always tasted too bright, without enough savor. Too watery. Too much like tomato-lime broth over nachos.
Until I found the right additions: zucchini and black beans.