There's something about cilantro that can make a gray day sunny and a sunny day even better.
It's such a vivid shade of green and it's flavor is just as bright and cheery.
And recently my friend Michelle contributed some Q and As for the blog. One of the questions she asked was if I had any recipe suggestions for spaghetti squash that did not involve making it pasta-like.
And maybe you'll say that pesto still makes it pasta like. Well, sure. Kinda. But usually cooks are roasting spaghetti squash into tender little pasta-like noodles and topping it all with normal tomato sauce.
Cilantro pesto is far from normal.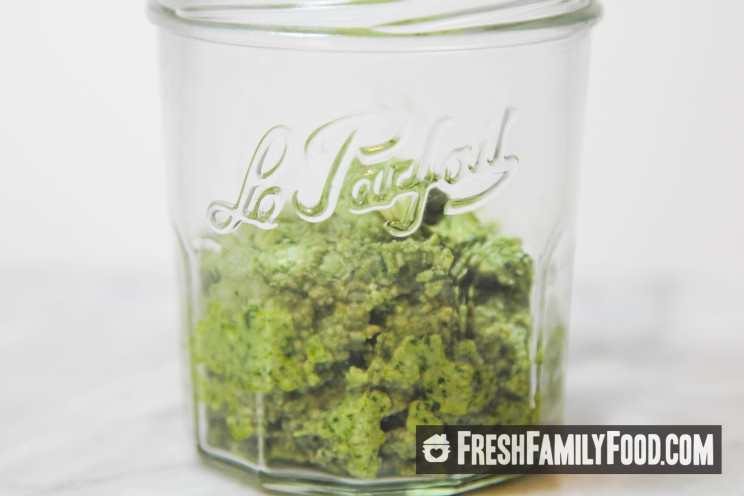 This pesto can be traced to Simmzy's in Long Beach on 2nd Street. It was there, along with a delicious craft beer, that I had cilantro pesto over roasted cauliflower. I wondered – could this zingy herb also transform spaghetti squash? I'll cut to the answer: yes.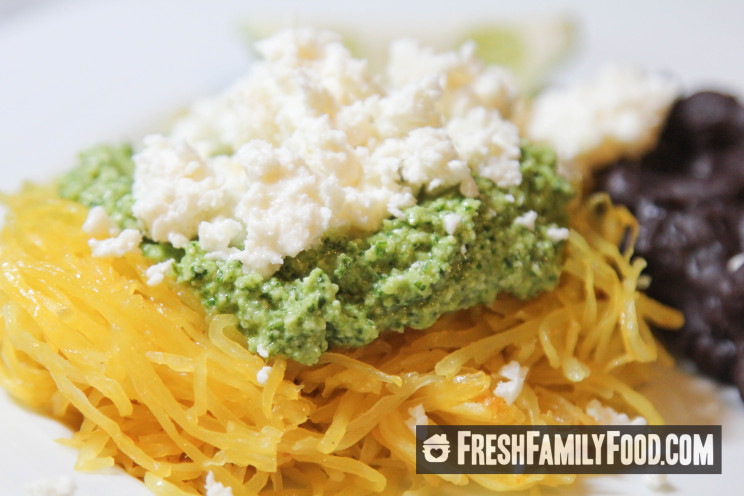 The pesto was so bright and full of flavor that it transformed the white, generally bland vegetable.
Now that pesto used almonds as the nut part (the traditional way basil pestos are made in Italy). Here, I used pepitas (the seed part of pumpkin seeds) and cotija cheese.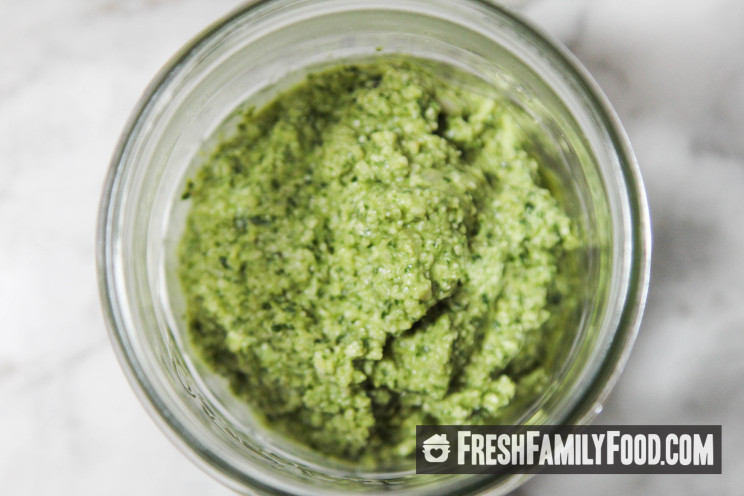 I served up my pesto over roasted spaghetti squash with black beans (cooked with cumin, brown sugar, salt and pepper and then mashed).
Cilantro pesto with roasted spaghetti squash
2015-03-26 10:06:52
Serves 4
Nutrition Facts
Amount Per Serving
* Percent Daily Values are based on a 2,000 calorie diet. Your Daily Values may be higher or lower depending on your calorie needs.
Ingredients
1 cup cilantro
1/2 cup pepitas (just the seed part of pumpkin seeds)
1/4 cup olive oil
2 cloves garlic
2 limes
Half a block (2/3 cup) of cotija cheese
1 large spaghetti squash
Salt and pepper to taste
Instructions
Preheat the oven to 450°. Carefully cut the spaghetti squash in half, lengthwise. Drizzle the squash inside with 1 tbsp of olive oil and sprinkle with salt and pepper. Place face down on a cooking sheet. Bake until tender, about 1 hour.
Place the cilantro, zest and juice of both limes, garlic and pepitas in a mini food processor. Blend by pulsing. Then add the olive oil and blend. (You'll want to blend until nuts are not in very large pieces, blend more if feeding babies or toddlers so the nuts are not a choking hazard.)
Spaghetti-ize the squash with a fork. Serve the pesto on top or mix it in (adding more olive oil, as necessary, to mix it all together). Serve on its own, or with black beans (as pictured) or with something else of your choosing (I also added some lime-cilantro grilled Gardein veggie chicken for my son).
Fresh Family Food http://freshfamilyfood.com/