Salsa lovers all have personal preferences.
Some like chunks of tomatoes and onions, others a puree. Some like it hot and some like it mild.
I'm somewhere in between. I'd like a little spice, but not too much. Enough texture to taste each bit, but not chunky.
So we'll just call this my personal goldilocks of salsas. You may like it a little hotter, a little chunkier or with a specific pepper. Feel free to mix it up.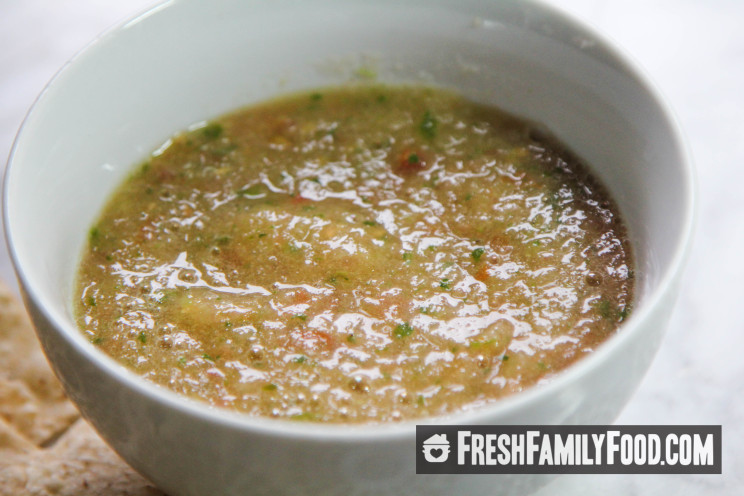 My peppers of choice are hatch chiles (two cans of the diced green beauties) and half a Serrano pepper. And yes, I left the seeds in the pepper. I used all fresh tomatoes (fans of restaurant-style salsas would probably prefer to do have fresh and half canned). And for herbs I used cilantro and parsley.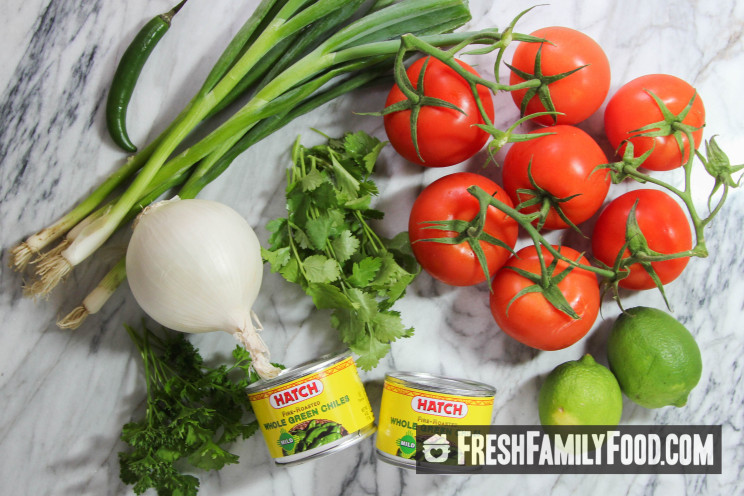 Other additions were limes (plus their zest to really add some zing), a white onion, s&p and green onions. I mixed it all up in my Vitamix by pulsing.
I hope you enjoy (and also please share your favorite salsa type).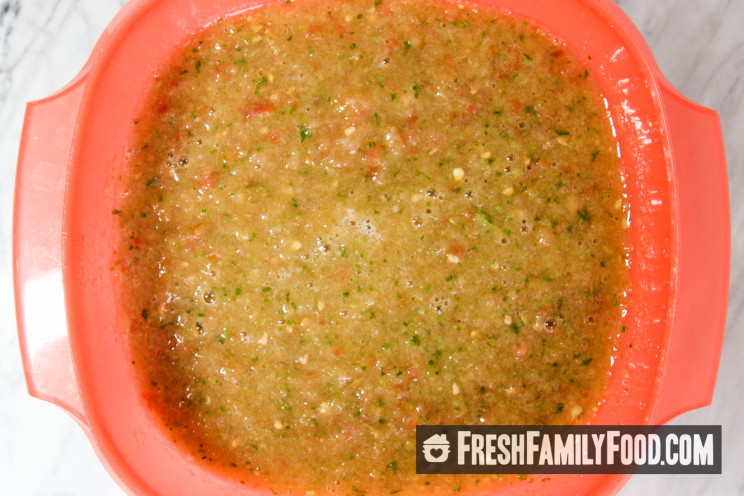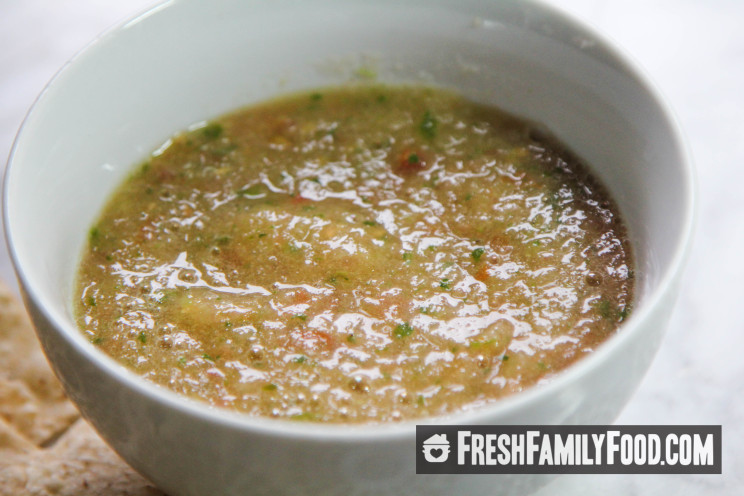 Hatch, tomato & herb salsa
2015-03-03 23:18:15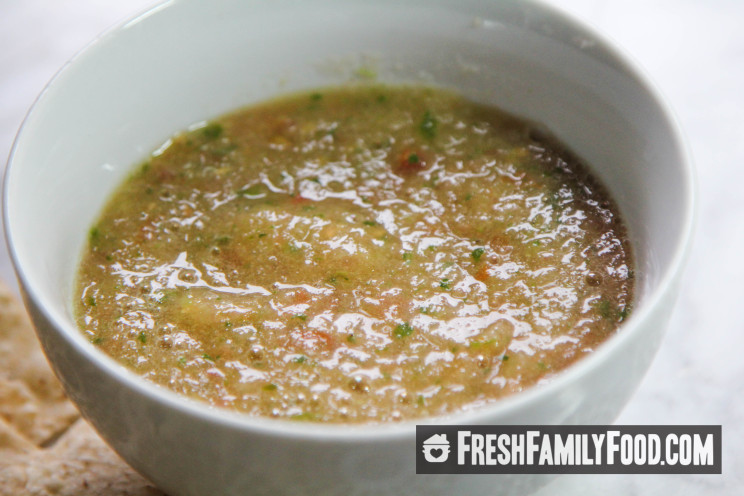 Nutrition Facts
Amount Per Serving
* Percent Daily Values are based on a 2,000 calorie diet. Your Daily Values may be higher or lower depending on your calorie needs.
Ingredients
6-8 tomatoes (depends on their size and your taste)
1 medium white onion
3 tbsp fresh cilantro
3 tbsp fresh parsley
2 small cans of hatch chiles (aka diced green chiles)
Zest and juice of two limes
Half a serrano pepper (or the whole thing if you like it hot)
Salt & pepper to taste
Fresh Family Food http://freshfamilyfood.com/