On this Valentine's Day I wanted to make something pink and sweet.
I spied this recipe for white chocolate and cherry shortbread cookies from Love and Olive Oil three years ago. Recipe link >> HERE!
I decided it was finally time to make my own. And they did not disappoint.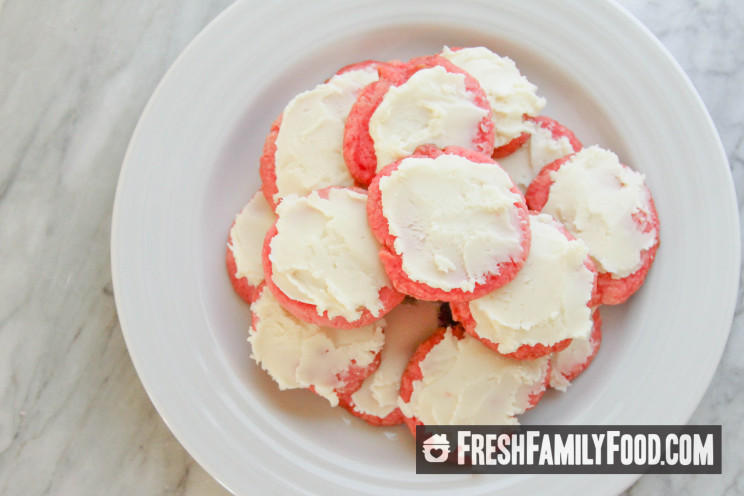 But of course, if you followed the link for the recipe's source you'll see that mine do not look the same.
Love and Olive Oil has the most beautiful cookies in the world. My cookies are still cute, but just not as amazing as the carefully white chocolate-drizzled masterpieces over there. I'll explain why.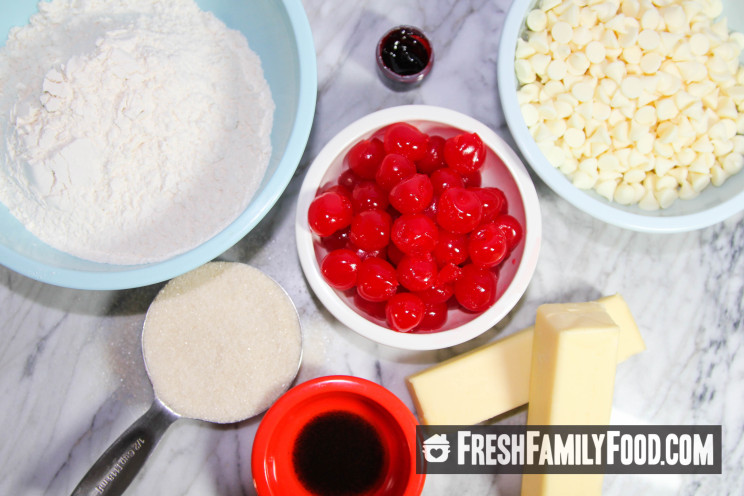 But first, look at these delicious ingredients. Lovely maraschino cherries (a favorite of my son's), white chocolate, cherry, butter, etc. Yum!
I changed the recipe a bit to add 1 teaspoon of vanilla bean paste (extract would work fine, too). I used gel food coloring (the tasteless red) which I've found to work better than coloring drops.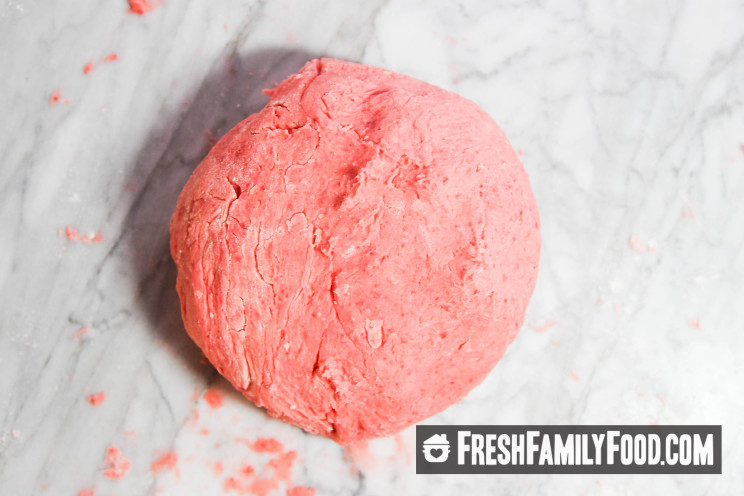 The dough came together just fine, requiring very little kneading and shaping out of the food processor.
Rolling it into two logs did require floured hands to keep it from sticking. I think next time I would instead use powdered sugar (which would keep it from sticking, but would add an extra touch of sweetness around the edges rather than a dusting of flour).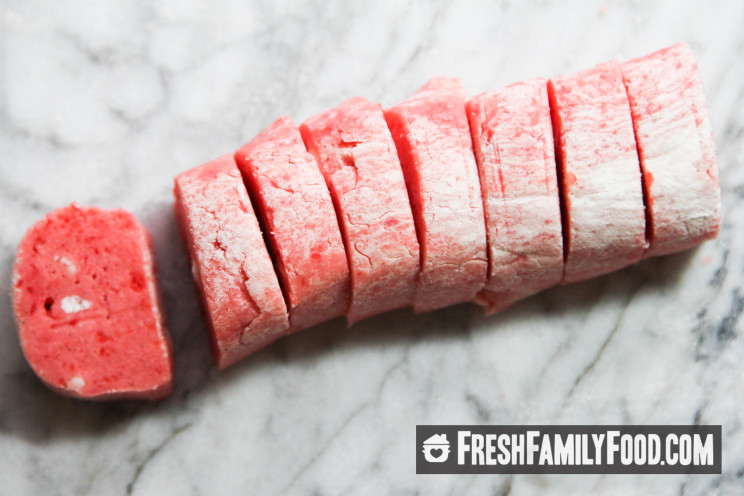 I found that no matter how I tried, it was hard to keep the logs perfectly cylindrical. Laying them in the fridge on a cutting board certainly helped, but they both rested a bit flat.
What I did is I cut the cookies from the logs once the dough was chilled and then still shaped each one a bit to get them more round.
I also found, ultimately, that the cookies had ridges around the edges when cut from the logs. I did some cookies by rolling them into balls.
And then the white chocolate happened. First, I decided that I did not want to use shortening with the white chocolate because most shortenings contain hydrogenated oils (trans fats). Sure, you can buy and use organic non-trans fat shortening, but I thought butter would work well. It didn't.
The composition of white chocolate was still too thick. I tried piping it onto the cookies and it burst out of the bag. Then I settled and decorated the cookies with the white chocolate.
Are they as cute? No. But, they are just as tasty 🙂