There is something amazing about freshly baked bread.
The soft, chewy texture. The sweet smell wafting out of the kitchen. The golden brown crust.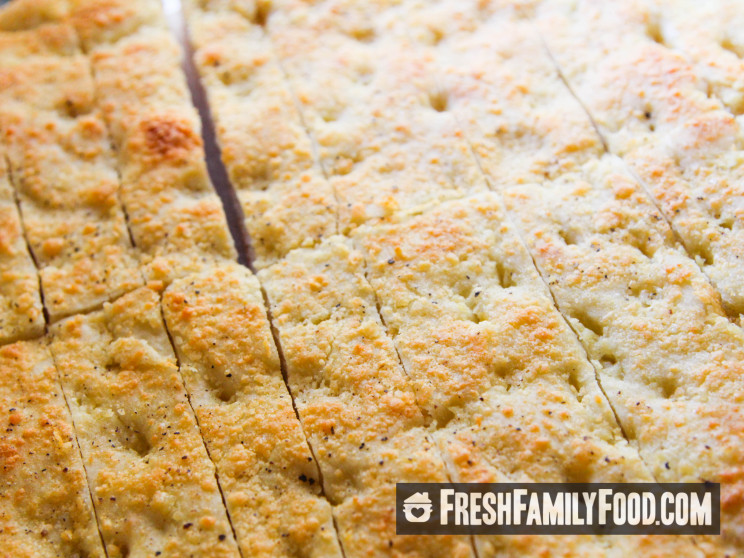 Add garlic and parmesan to the equation and well, you have yourself a wonderful dinner. Especially a nice surprise for your family when they may only expect traditional spaghetti and marinara.
But you're thinking. Oh no, I can't make bread. Don't worry. Making focaccia is very easy and very forgiving. The only need is for some warmth (something we have an abundance of in a California summer) to let the bread rise.