Give your child the gift of healthy avocados by making some super fast guacamole.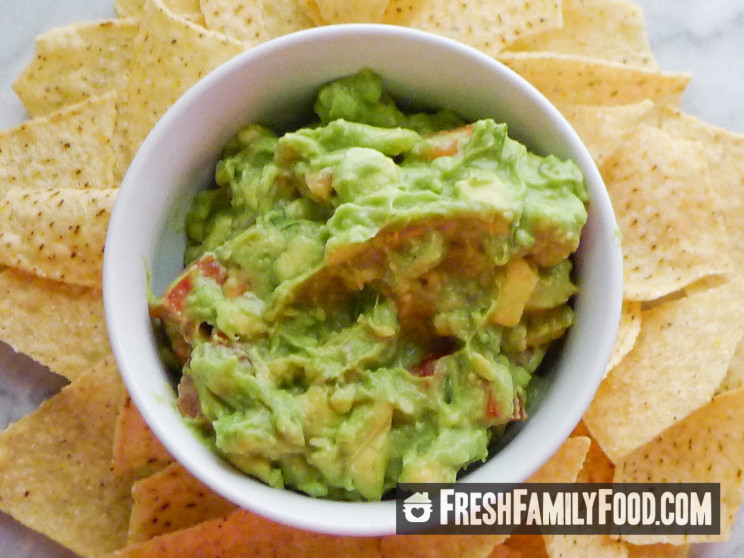 Now spice-loving, Mexican-food-purists might get upset. This guacamole contains no spice. Not one little bit. My little boy is pretty sensitive to spicy food and it makes it easy on his whole system to avoid chili peppers.
Feel free to add diced fresh or roasted hatch chiles or jalapeños. You can make a separate chili-free batch just for your little ones or pile it on for spice-loving kids. Around here it's easier to make just one big batch of guacamole and then add hot sauce on our individual plates.
If you're worried about the calories in this green fruit, just check out this article talking about the health benefits of avocado.