I have never been to the Caribbean. But if I had the chance to sleep in a little hut over the clear blue waters, I imagine the food would taste something like these tacos.
A little bit sweet, a little bit spicy and a little bit smoky. These tacos are easy to make but are big on taste.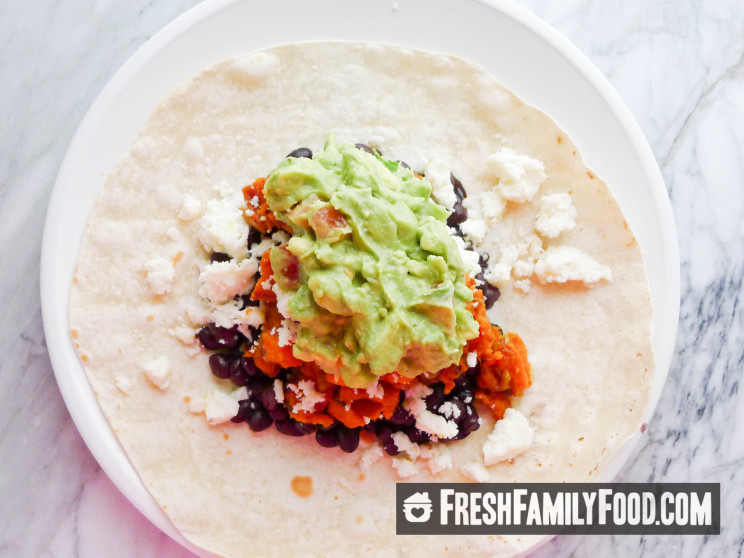 The main prep is roasting the sweet potatoes. If you are very short on time, try poking holes with a knife in each yam and microwave for a bit before finishing off in the oven. If it's really hot and you don't want the added warmth from a 400 degree stove, caramelize these bad boys on the grill.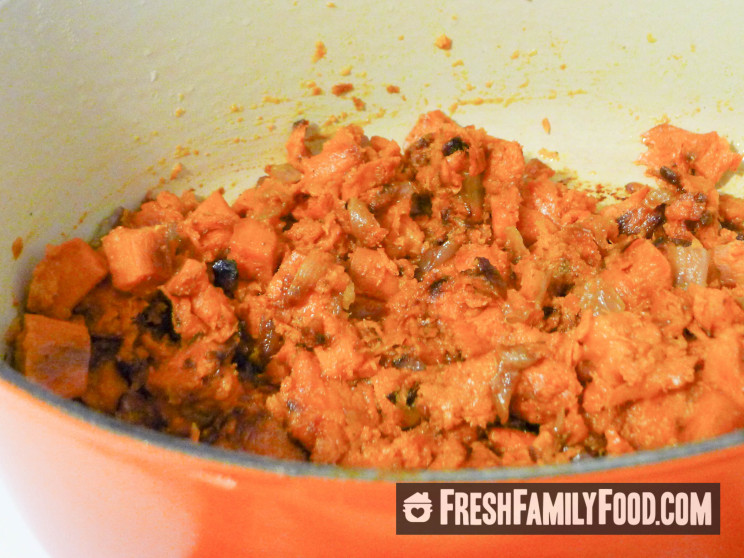 Make sure to get the yams soft enough that you are not left with any hard and chewy chunks. But, too soft and they'll collapse. You'll want them somewhere in between.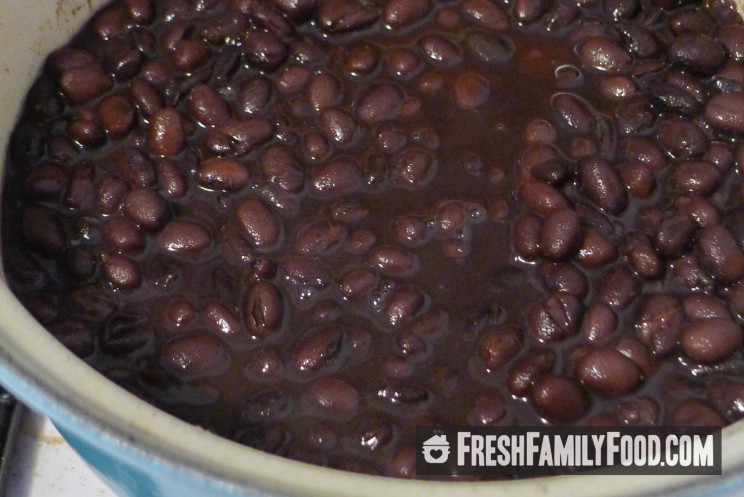 The black beans portion of the tacos is best prepared separate (so your yams stay pretty in color and the flavors are distinct). Just combine the elements and leave the beans to simmer on the stove while the sweet potatoes cook.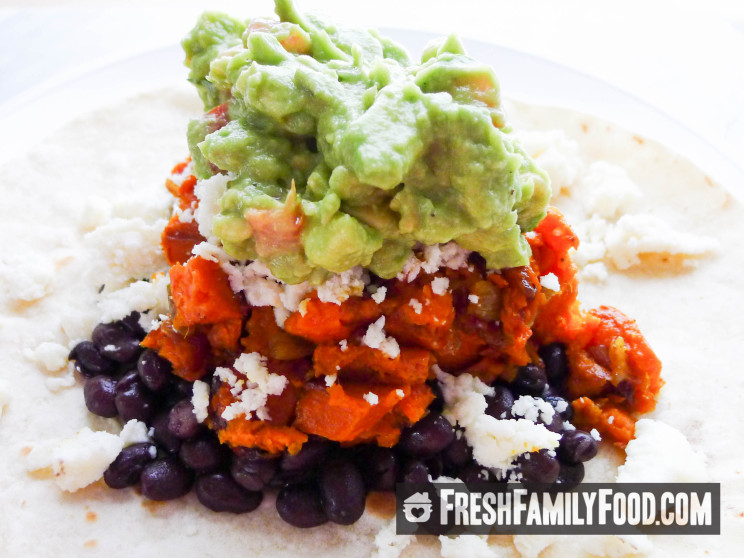 If you are short on time, or money, the guacamole can easily be omitted. The flavors are complex enough that you don't need the topping. In that case, I would add some Greek yogurt, perhaps mixed with just a bit of fresh lime juice and honey.
The cotija cheese here really adds a great salty taste and a texture unparalleled by other cheeses. But, it can save money to just buy a big block of cheddar or Jack and use it in everything. In that case I would recommend a mild cheddar cheese that goes with everything. Or, if you love Italian foods, parmesan cheese might seem strange but would be lovely here.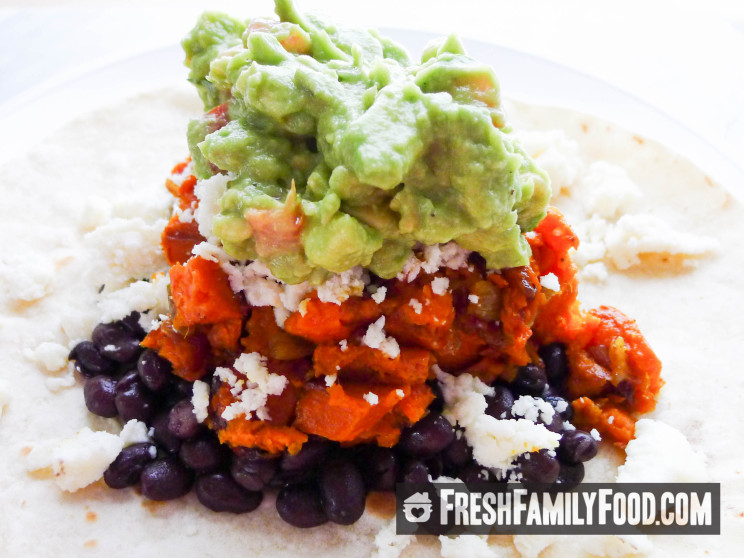 Caribbean sweet potato and black bean tacos
2015-07-10 07:43:26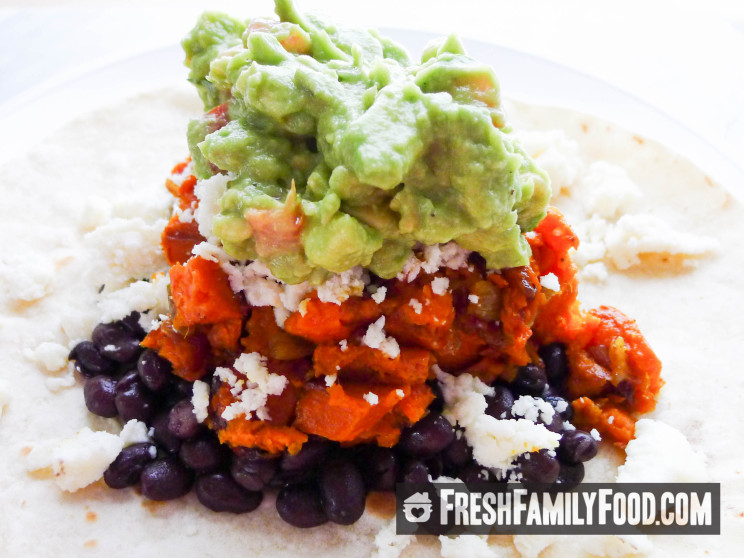 Serves 4
Nutrition Facts
Amount Per Serving
* Percent Daily Values are based on a 2,000 calorie diet. Your Daily Values may be higher or lower depending on your calorie needs.
Ingredients
4 medium sweet potatoes
1 medium yellow or brown onion
1 can of black beans
1 cup cotija cheese
Flour or corn tortillas
1/4 c coconut oil
2 tsp turmeric
1 tsp cumin
4 tbsp brown sugar
Salt & pepper to taste
Guacamole (optional)
Instructions
Set the oven to 425.
Wash the sweet potatoes. Peel the skin off until you reveal only the red fleshy part. Cube. Dice the onion. Toss it all together with the coconut oil, turmeric, 2 tbsp of brown sugar, salt and pepper. Spread out on a baking sheet in one layer. Bake for about an hour (but toss halfway through). The sweet potatoes will be done once fork-tender.
While the yams and onion are baking, combine the black beans (without draining) with 2 tbsp of brown sugar, cumin, salt and pepper. Cover and let simmer for about 30 minutes (or until sweet potatoes are done).
Prepare guacamole, if so desired.
Warm up the tortillas individually over low heat. Spoon over the sweet potato-onion mixture, then the black beans and then a healthy sprinkle of cotija cheese and the guacamole. (NOTE, this is where you would add hot sauce - since the recipe is designed to feed even the youngest I eliminated spice and heat-seeking adults can just add it at the end.)
Fresh Family Food http://freshfamilyfood.com/