Go Kings go!
That's what you'll hear from our home every time a Los Angeles Kings game is playing.
So it seemed fitting to make black and white cookies for the Kings stadium series game against the Sharks. (Spoiler alert: the Kings rocked the house!)
But not just any black and white cookies. Oh no, these cookies have been at the ready — all filled with sprinkles and Oreos and vanilla and chocolate chips and sprinkles and Oreos… you get the point.
Get the recipe for Sally's Baking Addiction cake batter Oreo cookies >> HERE!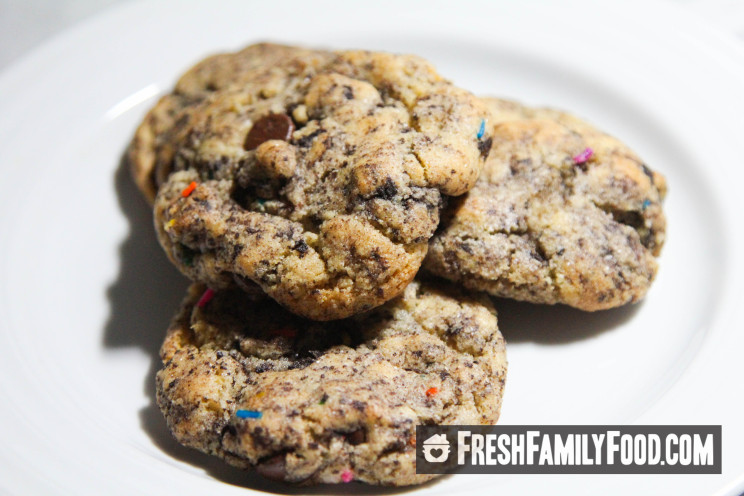 These cookies are similar to making chocolate chip cookies, except that you add even more awesome.
Is awesome still a thing? Who cares. Yes, Oreos and sprinkles are awesome.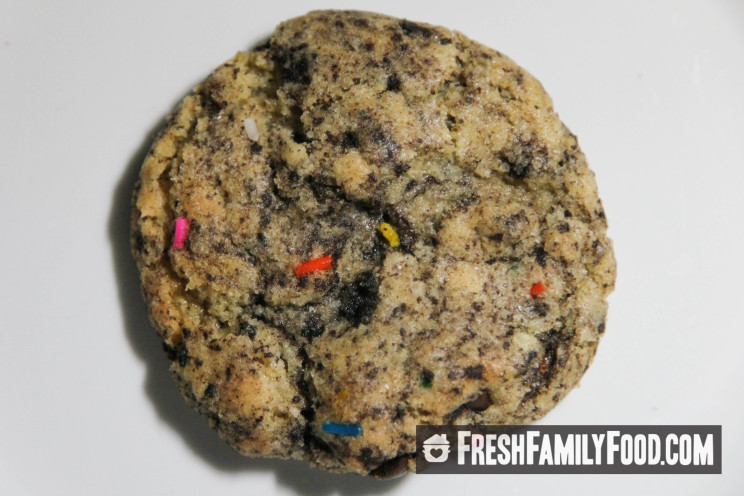 These cookies are just begging for a Kings victory and a glass of cold milk.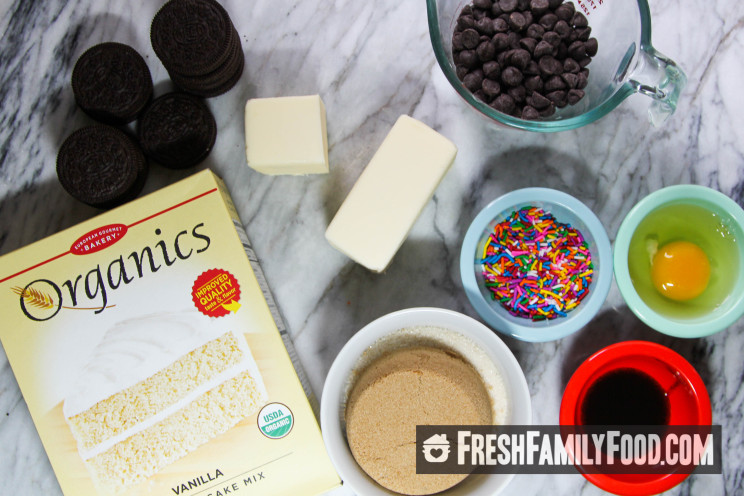 I only had on hand about half the sprinkles that the original recipe demands. I would use the amount she asks for, if you have them on hand. Who couldn't use more sprinkles?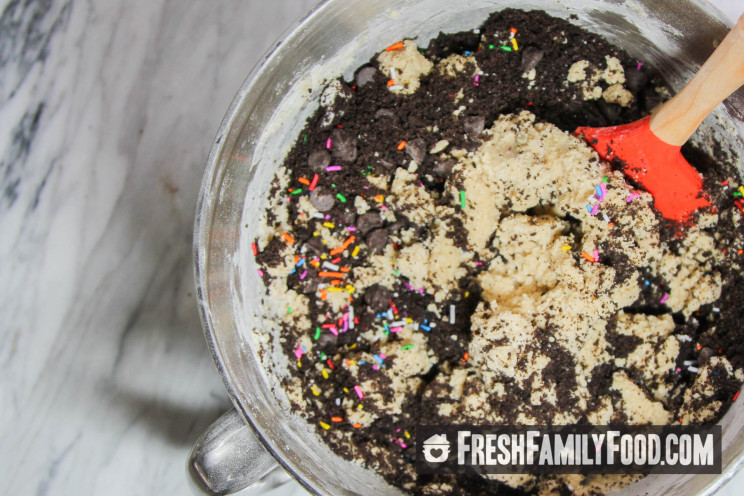 The dough seems a bit dry if you are used to making traditional chocolate chip cookies. In hindsight, I would maybe experiment and not use vanilla cake powder and instead add a little extra vanilla.
I did change it up, though. I used brown sugar for half of the recipe's sugar. A little extra traditional chocolate chip caramel taste couldn't hurt.
Make sure you take the cookies out *just* as the edges turn golden. Then transfer to a cooling rack after two minutes or so. These cookies are a little bit drier than normal choco-chips and they can turn hard real fast. I'd also recommend eating them right away. Which shouldn't be a problem 🙂