This recipe isn't just about making something. It's about an experience I hope you'll have.
Afternoon tea.
No, it doesn't have to include hot tea. The whole purpose is to sit and take a brief respite from the day's work. It's about taking some time for yourself (whatever you can spare, most of the time I take a moment while Jack is napping).
Grab a glass of something: hot or cold tea, coffee, wine, beer, water. And maybe grab a small bite of something. Just a little something sweet or savory. You can use this time to sit outside and take in the world, check in on your tasks list, read or write.
I'll be posting lots of my favorite little tea-time edibles in the coming months. But let me start with something sweet and simple.
Vanilla-rose tapioca pudding.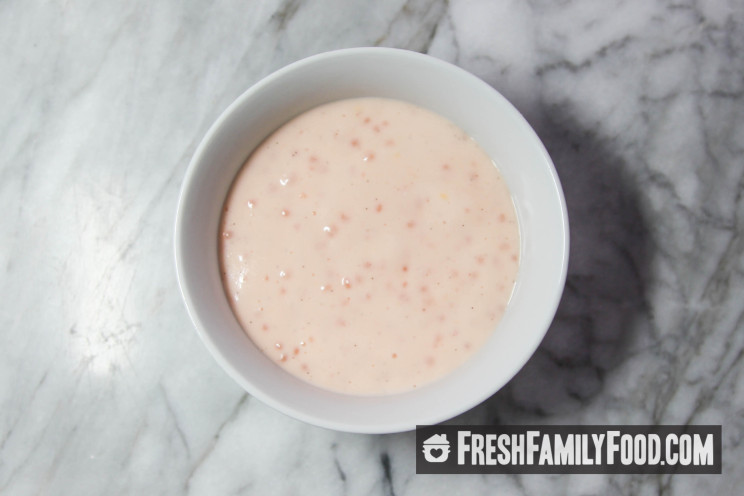 This pudding might remind you of your childhood. Vanilla or chocolate pudding filled with strange little things. But this is not the same thing.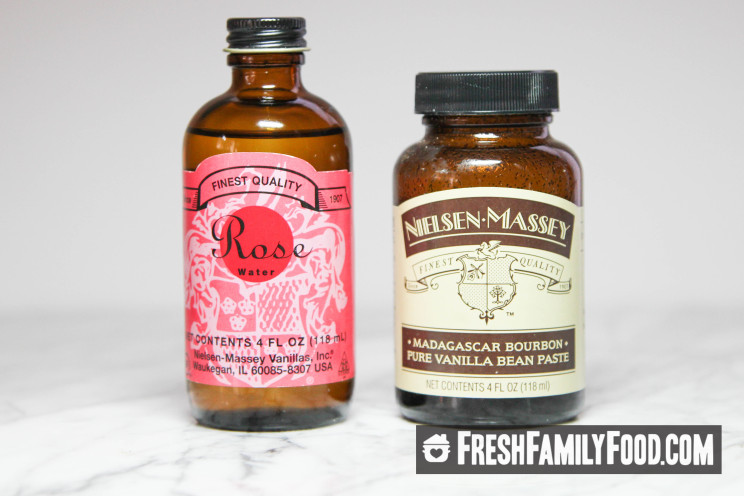 This pudding is thick yet creamy. Sweet yet not too sweet. A vanilla base with just a tone of rose. Not over-the-top soapy-smelling rose, just a touch.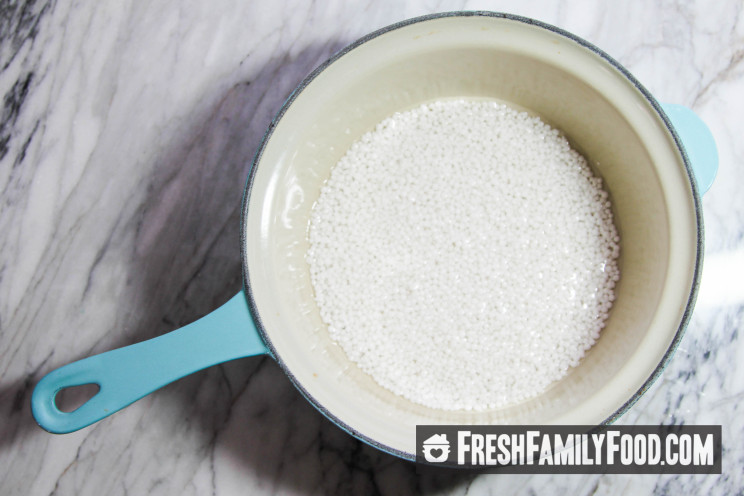 The little tapioca pearls start out small and dried. It seems at first as though you'll only have enough for one serving.
But then, stir in some egg yolks and milk to make a custard base. Once that has cooked, stir in some beaten egg whites and sugar to truly make this a creamy indulgence.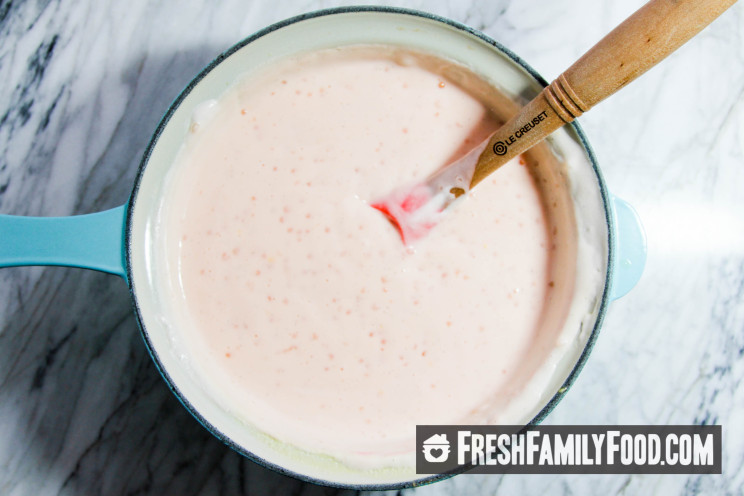 And here's my obligatory tea and pudding shot.
I enjoyed mine with some Irish breakfast tea. In the afternoon. It's ok, it's tea it makes sense any time of day.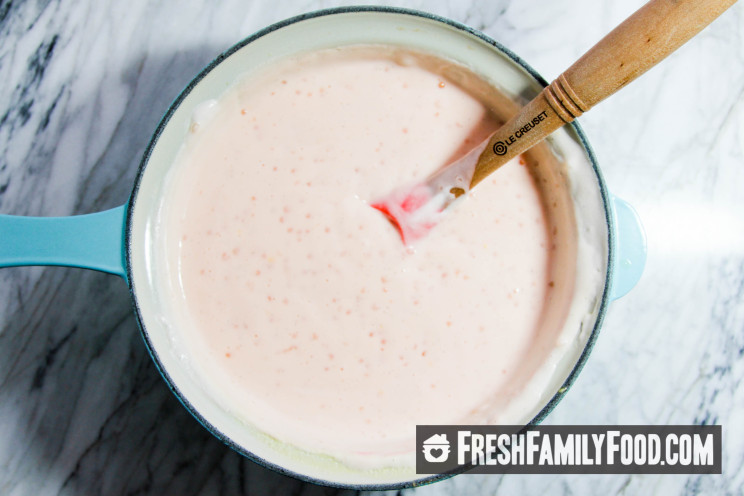 Vanilla-rose tapioca pudding
2015-02-18 22:56:23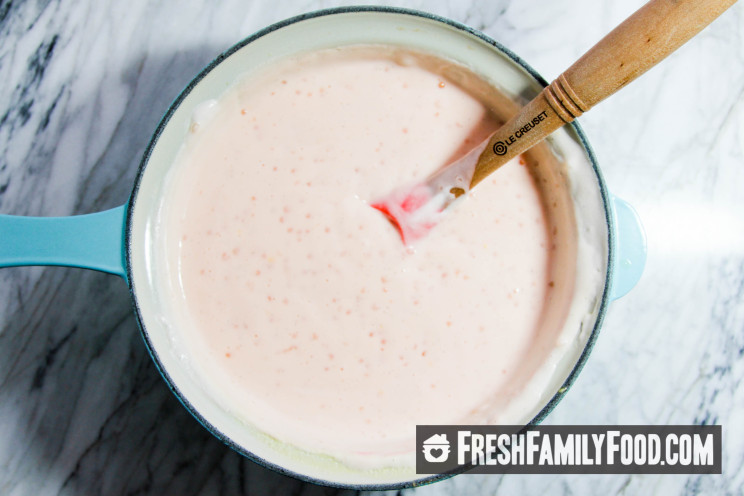 Nutrition Facts
Amount Per Serving
* Percent Daily Values are based on a 2,000 calorie diet. Your Daily Values may be higher or lower depending on your calorie needs.
Ingredients
1/3 cup small pearl tapioca
3/4 cup water
2 1/2 cups milk
1/4 tsp salt
2 eggs, separated
1/2 cup sugar, divided
1 tsp vanilla
1 tsp rose water
Red food coloring
Instructions
Soak tapioca in water for 30 minutes. Do not drain.
Add milk, salt, half of sugar and lightly beaten egg yolks to the tapioca. Stir over medium heat until the mixture boils. Simmer uncovered over low heat while stirring often for 15 minutes.
Whip egg whites with other half of sugar until soft peaks form.
Temper the egg whites into the pudding base. (Slowly adding pudding to the egg whites and then stirring vigourously while folding the egg whites and pudding into the remaining pudding base.)
Cool for 10 minutes before gently stirring in vanilla, rose water and red food coloring.
Notes
MAKE-IT-EASY OPTIONS
- Not too many ways to shortcut this recipe, while still making it from scratch. BUT, if you really want the essence of rose without cooking -- just add a touch of rose water to store-bought vanilla tapioca pudding.
Adapted from Bob's Red Mill Classic Tapioca Pudding
Adapted from Bob's Red Mill Classic Tapioca Pudding
Fresh Family Food http://freshfamilyfood.com/