While the northeast is doused in snow and ice, this pocket of the southwest has been showered in sunlight. Yes, 80-degree weather in the middle of February. Life ain't bad.
And that means a respite from hearty soups, tummy-warming pasta and layered casseroles.
I've had the Pioneer Woman watermelon pico de gallo recipe saved for months. Just haven't felt it was the right time to make it. Plus, I knew I wanted to modify it a bit to make it toddler-worthy (no peppers).
While this one is both child-safe without spice and it gives a taste of the islands, with the adding of some orange and pineapple.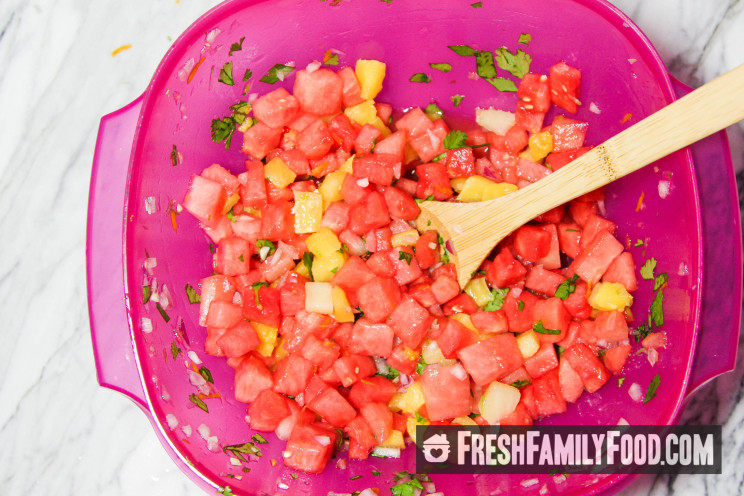 Yes, this pico de gallo still uses some lovely, red and juicy watermelon as the base. But I added pineapple for island flavor along with orange zest and juice.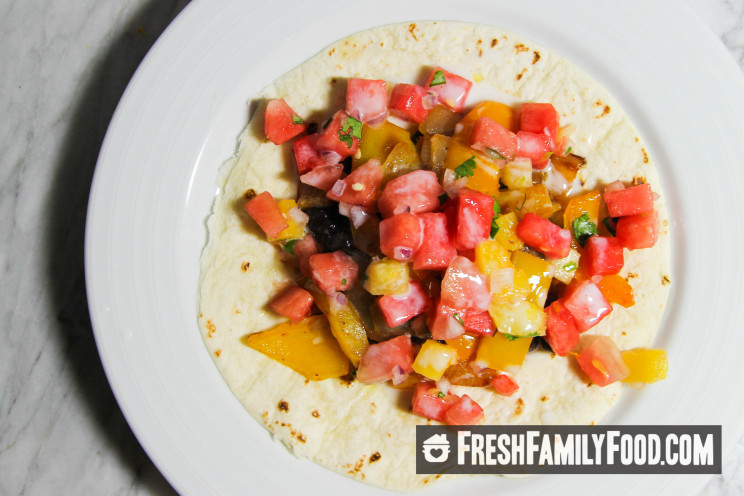 I served mine with cuban-inspired black beans (cooked with brown sugar and cumin), sautéed onion, yellow and orange bell peppers, and sweetened coconut milk.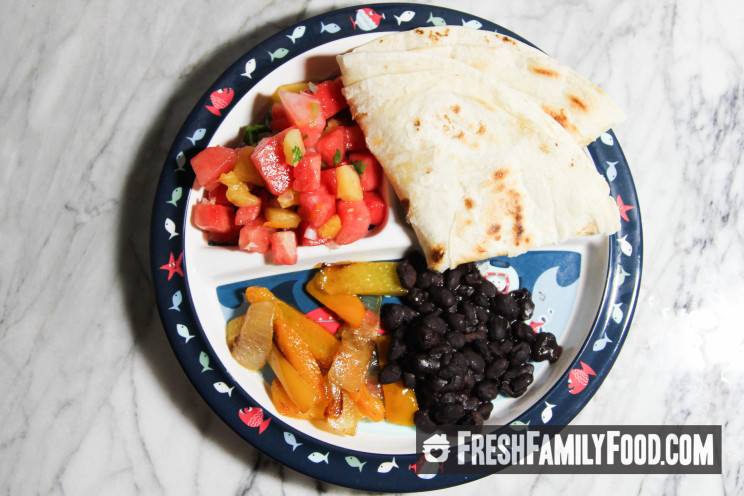 While Jack did try the pico de gallo, he wasn't really vibing it. But, progress was made as instead of throwing what he didn't want to the beagle waiting below, he proceeded to hand me each thing that he didn't want. With a toddler, that's considered progress.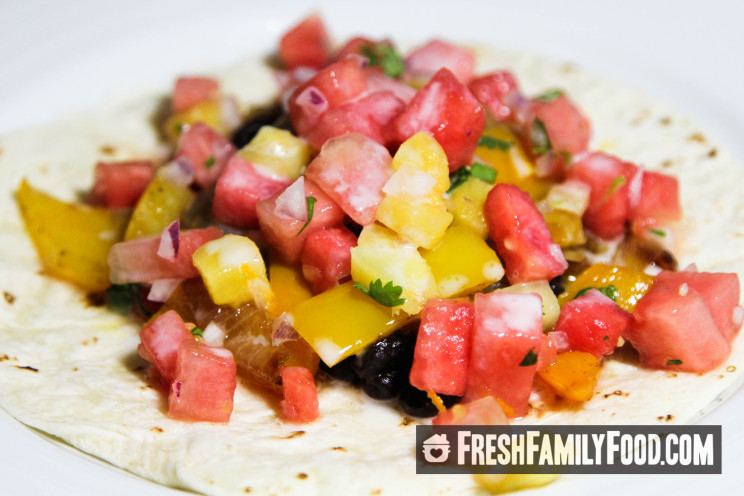 The only thing I'd suggest is making the pico at least two hours prior to serving. This would give the flavors a chance to meld.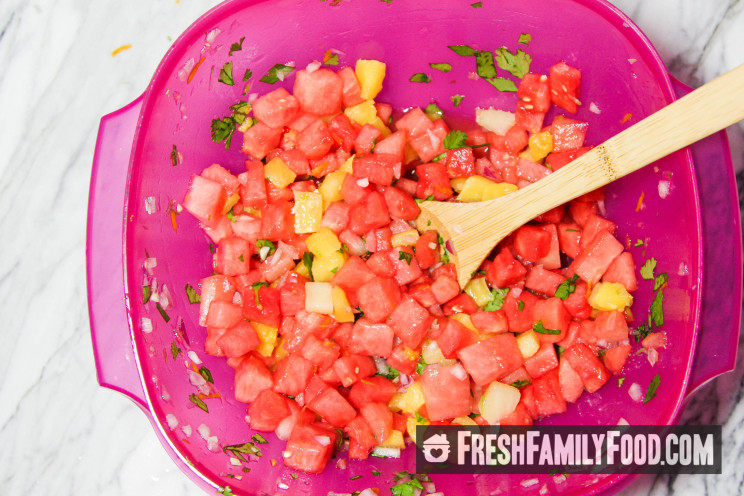 Watermelon-pineapple pico de gallo
2015-02-18 11:40:38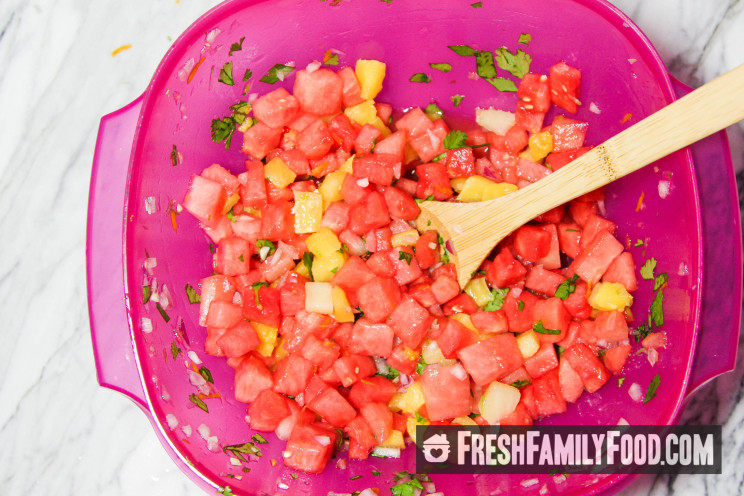 Nutrition Facts
Amount Per Serving
* Percent Daily Values are based on a 2,000 calorie diet. Your Daily Values may be higher or lower depending on your calorie needs.
Ingredients
2 1/2 cups watermelon, cubed
1 cup pineapple
2 tbsp cilantro
1 small red onion, finely chopped
Juice of two limes
Zest and juice of one orange
1/2 tsp salt
Instructions
Chop the watermelon, pineapple, red onion and cilantro.
Mix the ingredients.
Chill for at least two hours before serving (if you can help it).
Notes
MAKE IT EASY OPTIONS
- Buy pre-chopped watermelon (as I did) rather than starting with a full watermelon.
PARENT-TO-PARENT TIPS
- For really little ones, just keep some watermelon cubes plain.
Adapted from Pioneer Woman
Fresh Family Food http://freshfamilyfood.com/