Juicy, red and slightly tart — cherries are such a tasty addition to a dish. Now, picture those partnered with a dash of vanilla and toasted pistachios — on top of pancakes.
Yum!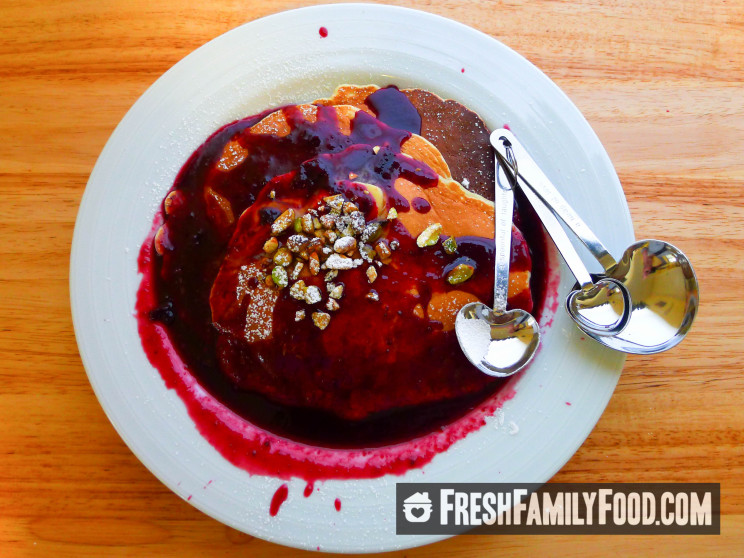 That's my Valentine's gift to you all: a super easy cherry-vanilla syrup.
This syrup is really simple and you can substitute a different fruit for the cherries, if you like. It's fairly sweet, so toasted pistachios help add a slight bit of saltiness and texture.
In addition to using this syrup to top pancakes or waffles, I love using homemade syrups with sparkling water to make an Italian soda or with some cream atop homemade oatmeal.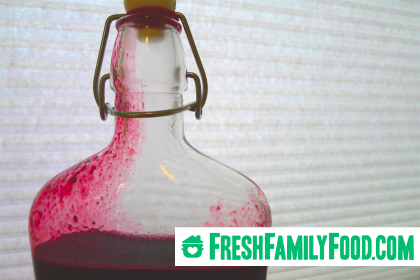 Cherry-vanilla syrup
2015-02-05 11:24:35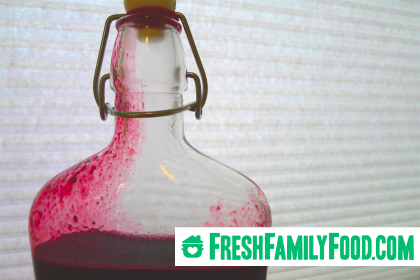 Serves 4
Nutrition Facts
Amount Per Serving
* Percent Daily Values are based on a 2,000 calorie diet. Your Daily Values may be higher or lower depending on your calorie needs.
Ingredients
1 cup sugar
1/2 cup water
2 cups cherries (frozen, fresh or canned)
1 tbsp vanilla
Optional: 1 tsp lemon zest
Instructions
Add all the ingredients into a saucepan and cook over low-medium heat. (If using canned cherries that come packed in juice, just substitute however much juice you have for equal parts water).
Let everything simmer and keep stirring frequently to make sure nothing burns and sticks.
After the cherries are very tender, remove the saucepan from heat.
At this point you have two options. Option 1: use a heat-safe blender, food processor or immersion blender to blend everything until smooth. Option 2: serve the cherries and syrup as-is.
Notes
MAKE IT EASY OPTIONS
- Canned or frozen cherries will be much faster than fresh. But, make sure to pinch each cherry to make sure no seeds were left in.
Parent-to-parent tips
- If you're unsure of your kids ability to bite into nuts just skip topping the pancakes with pistachios. You could, instead, grind them up.
Fresh Family Food http://freshfamilyfood.com/